Garden Competition - 2004
The 2004 Hills District and Bunya Garden Competition Committee was chaired by Sue Coutts with Robyn Nott as secretary. For a full list of the committee members and their contact details, please click here. More committee members are always welcome - please contact Sue or Robyn if you're interested.
Our hard working committee. left to right - John, Margaret, Robyn, Sue and Brian. Photo by Bill Stomfay.
The Hills District and Bunya Garden Competition wish to recognise the generosity and support of our sponsors. Residents can show their appreciation by supporting these sponsors.
Our new sign on display at Hawkins Garden Centre.
Our new banner on display at Steve Jones Hardware & Landscape.
The new sign and banner were purchased with funds received from the former Arana Hills District Progress Association.
SPONSOR
ADDRESS & PHONE
Arana Hills Hardware
Arana Plaza, Patricks Road, ARANA HILLS, 4054
3351 6533
Arana Leagues Club
Dawson Parade, KEPERRA, 4054

www.aranaleagues.com.au

3354 1333

Fax: 3355 1264
Arana Plaza Fruit Market
Arana Plaza, Patricks Road, ARANA HILLS, 4054
3351 1660

Fax: 3351 1138
Australian Woolshed
148 Samford Road, FERNY HILLS, 4055

www.auswoolshed.com.au

3871 1100

Fax:

3351 5575
Brozzy's Hair
22a Ferny Way, FERNY HILLS, 4055
3351 2000
Bunnings Pty Ltd
1925 Gympie Road, BALD HILLS, 4036

www.bunnings.com.au

3261 6999

Fax:

3261 6999
Busy Lizzie's Discount Nursery
563 Albany Creek Road, BRIDGEMAN DOWNS, 4035

neiljg@bigpond.com

3264 1935

Fax:

3325 1860
Caltex Ferny Hills
Cnr Ferny Way & Illuta Street, FERNY HILLS, 4055
3351 2588

Fax:

3851 1029
Camelia Avenue Cellars
Everton Hills Shopping Village, Camelia Avenue, EVERTON HILLS, 4053
3855 2733
Camelia Casket & News
Everton Hills Shopping Village, Camelia Avenue, EVERTON HILLS, 4053
Phone/Fax 3355 0739

Carseldine Garden World
Cnr Gympie & Beams Roads, CARSELDINE, 4034

greenthumbnry@bigpond.com.au

3263 9888
Domino's Pizza Arana Hills
Dawson Parade, ARANA HILLS, 4054

www.dominos.com.au

3851 0433
Esestee hair design
132 Ferny Way, FERNY HILLS, 4055
3351 2411
Everton Hills Food Market
Everton Hills Shopping Village, Camelia Avenue, EVERTON HILLS, 4053
3355 7917
Everton Hills Rainforest Bakery
Shop 14, Everton Hills Shopping Village, Camelia Avenue, EVERTON HILLS, 4053
3355 7090
Everton Hills Veterinary Surgery
Shop 7, Everton Hills Shopping Village, Camelia Avenue, EVERTON HILLS, 4053
3355 6724
Fernlands Seafood & Café
Shop 1, Fernlands Village, 10 Woodhill Road, FERNY HILLS, 4055
3851 1132

Fax:

3851 1132
Ferny Hills Food Store
10 Woodhill Road, FERNY HILLS, 4055

fernyhillstore@optusnet.com.au

Hawkins Home & Garden
623 Albany Creek Road, ALBANY CREEK, 4035

www.hawkins.net.au

3264 1022

Fax:

3264 1245
Healthworks Fitness Centre
Chinook Street, EVERTON HILLS, 4053
3353 2222
Kantong Chinese Restaurant
Shops 18-19, 115 Camelia Avenue, EVERTON HILLS, 4053
3354 2675
Keperra Country Golf Club
Duggan Street, KEPERRA, 4054

teeoff@keperragolf.com.au

3355 7744

Fax: 3855 1255
McDonald's, Arana Hills
2/161 Dawson Parade, ARANA HILLS, 4054
3355 9522
Pine Rivers Shire Council (Pine Waters Division)
Cnr Hall St & Gympie Road, STRATHPINE, 4500

pinewater@prsc.qld.gov.au

3480 6824

Fax:

3480 6310
Pizza Hut, Arana Hills
Cnr Dawson Pde & Pimela St, ARANA HILLS, 4054

au04327r@tricon.net.au

3354 3155

Fax:

3355 1855

Pohlman's Nursery

Redbank Road, GATTON

www.pohlmans.com.au

Phone 5462 0477
Quality Horticultural Services
PO Box 250, FERNY HILLS, 4055
3351 1661, M. 0438 029 964

Fax: 3351 1661
Queensland Organics
112 Potassium Street, NARANGBA, 4504

qldorganics@optusnet.com

3203 1379, M. 0412 257 009

Fax: 3203 1425
Raine & Horne
6 Patricks Road, ARANA HILLS, 4054

www.RHQ.com.au

3851 0300

Fax:

3851 0311
RSVP Mechanical
Ferny Way, FERNY HILLS, 4055
Spar-kell Pool Supplies
Shop 16/79 Camelia Avenue, EVERTON HILLS, 4053
Phone 3355 3166; M. 0419 663 214
Steve Jones Hardware & Landscape Centre
280 Old Northern Road, EVERTON HILLS, 4053

STEVEJONESHARDWARE@bigpond.com.au

3353 3566; Fax 3353 2370
Streets Auto Spares
Shop 1, Cnr Dawson Pde & Glenlee St, ARANA HILLS, 4054

trenmax@bigpond.net.au

3351 1855

Fax:

3851 0009

The Hills Echo

PO Box 91, FERNY HILLS, 4055

www.hillsecho.com

3851 0894 Fax: 3851 1958
The Mower Shop
9 Timms Road, EVERTON HILLS, 4053

themowershop@ozemail.com.au

3353 3176
The Olive Branch Bromeliad Nursery
232 Canvey Road, FERNY GROVE, 4055
3351 1203
Skodnik Garden - First Prize, Native and Tropical Gardens
Simpson Garden - Second Prize, New Entry Gardens
Howie Garden - Second Prize, Backyard Gardens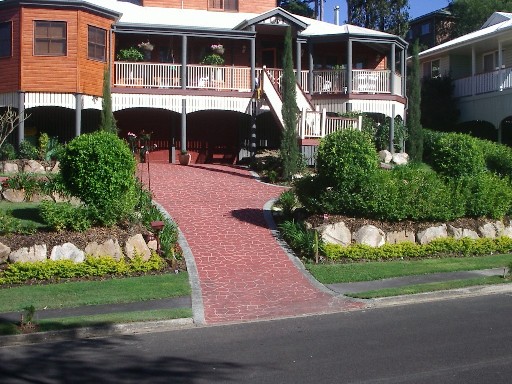 Watson Garden
Major Garden - President's Trophy
Tavella garden - Third Prize, Permanent Gardens - Residential
Nielsen Garden - Second Prize, Spring Gardens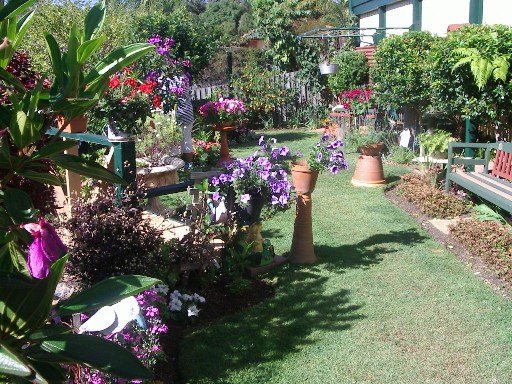 Ward garden - Second Prize, Permanent Gardens - Residential
Lucas garden - First Prize, New Entry Gardens
Renaud garden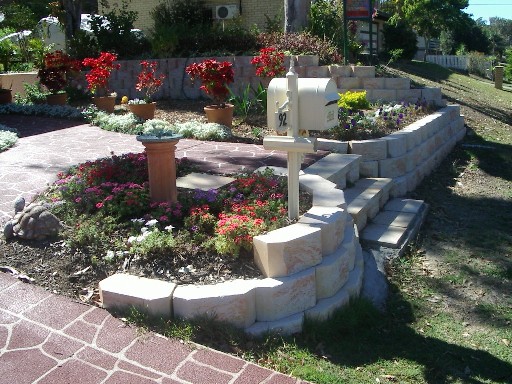 Best Garden (two photos) - First Prize, Backyard Gardens
Colquhoun Garden - First Prize, Spring Gardens
King Garden - Meritorious Garden
Donovan Garden - Meritorious Garden
Sherman Garden (two photos) - First Prize, Permanent Gardens - Residential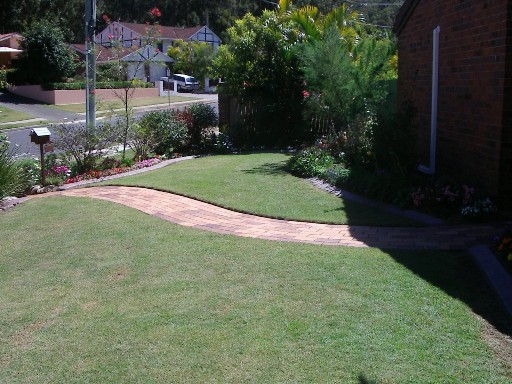 Ellis Garden - Grand Champion
Ormonde Garden - Third prize, New Entry Gardens
Casten garden
Tillack Garden
Bowen garden - Second Prize, Waterwise Gardens
Ryder garden - First Prize, Waterwise Gardens
Mountford garden
Oldfield garden - First Prize, Acreage Gardens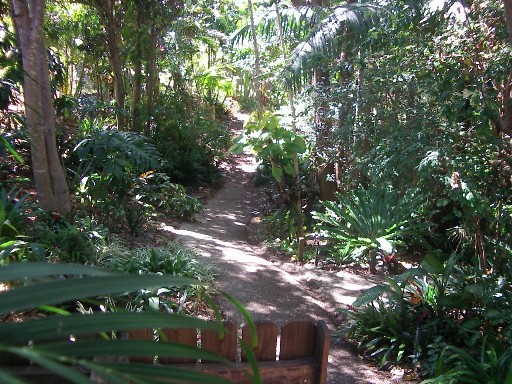 Staff Garden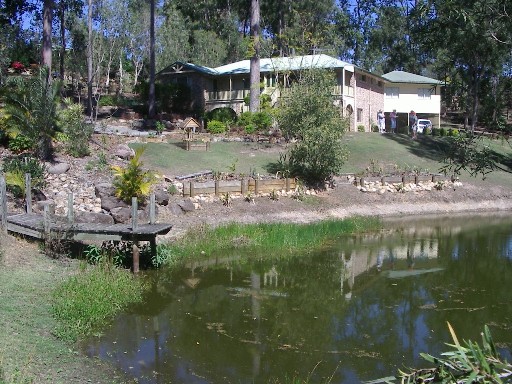 Mattner garden - Second Prize, Acreage Gardens
Crosby Garden - Third Prize, Acreage Gardens